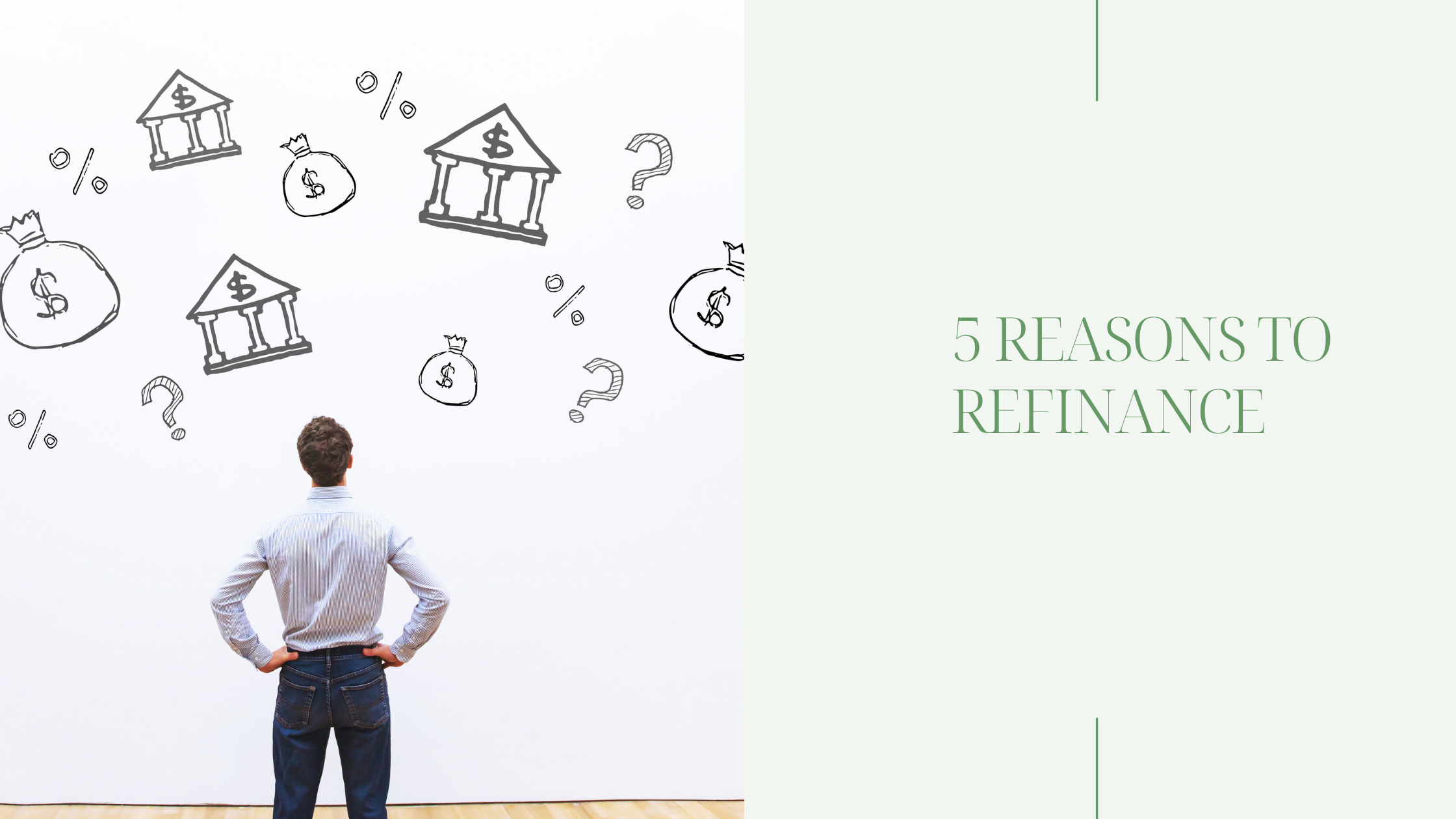 Refinancing can be beneficial to homeowners who are hoping to get cash out for a home project, or those who are simply looking to lower their interest rate.

Though a borrower's reason to refinance is unique to them, it may be helpful to look at a few common reasons one might want to consider refinancing their current home loan.


Finance home improvements and upgrades. Whether you're looking to increase the value of your property through a home addition or you're finally ready to make that much-needed upgrade, cash-out refinancing can help you fund these goals.

Lower your interest rate. If refinancing can reduce your interest rate by even 1%, it can ultimately save you money in the long run, while also allowing you to build equity at a faster rate.

Consolidate high-interest debt, such as credit cards or other personal loans. When consolidating, it is important to be mindful of how much equity you currently have in your home. This way, you can avoid paying private mortgage insurance, if your equity dips lower than 20%.

Reduce or eliminate mortgage insurance. If your property value has increased, you may find yourself currently with 20% equity in your home. In this case, you could reduce or eliminate your PMI.

Purchase an investment property. Like financing improvements and upgrades, a cash-out refi will give you the capital to invest in other projects, such as the purchase of an investment property.

If you're considering refinancing your home and want to find out more about the benefits that come along with it, email us at servicemyloan@vandykmortgage.com or give us a call today!
RECENT POSTS